Realize Your Vision
Accelerate growth, build wealth and establish your legacy with a team of leading private equity professionals.
Investors
Meet Our Experts
Why Blackford Capital
Our purpose is to create sustainable businesses that honor the legacy of their owners while creating a financial return for investors that secures the freedom to live the life they have imagined for themselves, their family, and the communities they support.
What We Do
Blackford's team of exceptional managers leverages experience, insight and data to generate market-leading returns. Our focus is on investing in family- and founder-owned, lower middle market businesses in manufacturing, distribution and consumer products.
We find companies with solid performance that are also uniquely positioned to grow with access to additional capital and management support. Investors and sellers know our track record for maximizing the value of our portfolio companies with proven strategies for operational excellence.
Current & Realized
Portfolio Companies
Millions in Annual
Portfolio Company Revenue
Current Portfolio
Company Employees
Blackford Capital is committed to a 3P approach of sustainable operations, respectful of the robust interconnection between our people, planet and prosperity. We are committed to advancing the sustainability of our portfolio companies and require each to include impact measurement and targets as a core function of their strategic planning.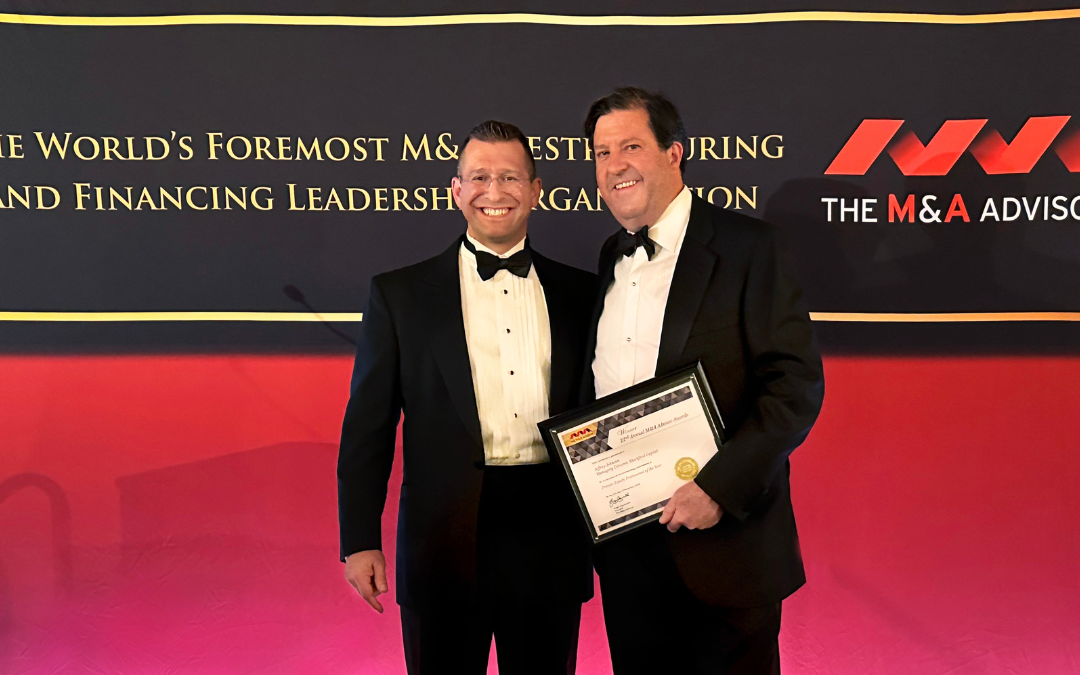 Grand Rapids, MI, November 20, 2023 – Blackford Capital, a leading lower middle market private equity firm, is pleased to announce that its Managing Director Jeffrey Johnson has been named PE Professional of the Year by The M&A Advisor at the 22nd Annual M&A...
read more