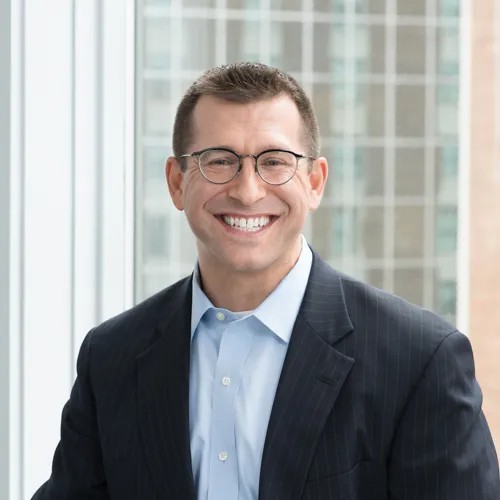 Blackford Founder &
Managing Director
Martin leads our acquisition sourcing activities and has served on the boards of 15 platform portfolio companies, with over 18 years in the private equity industry.
Martin Stein is the Founder and Managing Director of Blackford Capital. With more than 18 years of private equity experience, Martin leads the firm's acquisition sourcing activities and has served on the boards of 15 of the firm's platform portfolio companies. Additionally, he has served as the Chairman of the board for 9 of the firm's platform investments. He has been involved in 50+ acquisitions, investments, recapitalizations, and exits, worth approximately $750 million in transaction value including multiple cross-border transactions spanning from Europe to Asia.
History
Prior to founding Blackford Capital, Martin worked as a consultant with Mercer Management Consulting where he developed growth strategies for Fortune 500 clients such as Sears, Dow, Searle Pharmaceuticals, Pfizer, and PacifiCare Health Systems. While at Mercer, he also played a leading role in helping develop the firm's intellectual property and knowledge management systems, including serving as the team leader for The Profit Zone, a 1998 best-selling business book written by David Morrison and Adrian Slywotzky.
Professional Activities
Martin has authored three Harvard Business School case studies as well as dozens of articles on mergers & acquisitions, private equity, operational excellence, hypgergrowth and business strategy. He is a frequent keynote speaker at industry conferences. He has received numerous industry awards including the youngest ever Dealmaker of the Year from MiBiz (2013) and the only 2X award winner (2017), he was named to the 40 Under 40 list by both the Grand Rapids Business Journal (2012) and The M&A Advisor (2012), and he was named one of five Most Influential Aftermarket Imaging Supplies Leaders by Recharger Magazine (2003 and 2004). In 2016, The M&A Advisor named Martin Stein the Private Equity Professional of the Year, and in 2018, The M&A Advisor named Blackford Capital the Private Equity Firm of the Year.
Education
Martin received his bachelor's degree with honors from the University of Chicago, where he was a College Honors Scholar and received a full-ride academic scholarship. He was selected by USA Today as one of the "Best and Brightest Leaders in America." He is a graduate of the Coro Fellows program in St. Louis and received his MBA from Harvard Business School with a focus in operations. Martin biked 3,700 miles across the US, and has completed 24 marathons, 50 half-marathons, 30 triathlons, and three ultra-marathons.
Meet the Rest of the Team